by CRN Staff on July 4, 2017, 10:00 am EDT
The Big Get Bigger
The 25 largest North American publicly traded IT companies climbed a combined 259 spots in the 2017 Fortune 500 rankings, with just 10 companies falling in the standings over the past year.
Sales for these 25 IT vendors, distributors and solution providers grew by a total of $49.4 billion in the most recent fiscal year, while profits increased by a combined $4.46 billion. Total employee headcount for the 25 technology titans swelled to nearly 3.09 million.
Charter Communications and Facebook clawed their way into the top 25 for the first time, joining the newly formed Hewlett Packard Enterprise and now partially public Dell Technologies. CSC and Western Digital fell off the list, while EMC was purchased by Dell and Ingram Micro was bought by a Chinese logistics firm.   
Keep reading to learn how the top IT companies fared in this year's Fortune 500.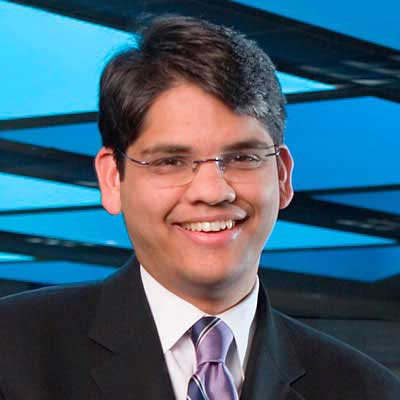 25. Cognizant Technology Solutions
2017 Fortune 500 Rank: 205 (up 25 spots)
CEO: Francisco D'Souza
Cognizant Technology Solutions catapulted from No. 230 to No. 205 as sales climbed 8.6 percent to $13.5 billion. Profits for the Teaneck, N.J.-based IT services company, No. 7 on the 2017 CRN Solution Provider 500, fell 4.3 percent to $1.6 billion. Cognizant is investigating whether it violated the U.S. Foreign Corrupt Practices Act (FCPA), with company President Gordon Coburn resigning from the company after two decades. The company also reached a truce with activist investor Elliott Management to appoint three new independent members to its board of directors and create a financial policy committee. Cognizant has 260,200 employees, and has appeared on the Fortune 500 every year since 2011. 
24. CDW
2017 Fortune 500 Rank: 199 (up 21 spots) 
CEO: Thomas Richards 
CDW jumped from No. 220 to No. 199 as sales increased 7.6 percent to $14 billion. Profits for the Lincolnshire, Ill.-based IT services company, No. 5 on the 2017 CRN SP 500, improved 5.3 percent to $6.9 billion. CDW has aggressively expanded its services capabilities and dramatically grown its cross-border capabilities since closing its acquisition of U.K.-based Kelway in 2015. The U.S. government doesn't plan to take any action against CDW after concluding a 19-month investigation into the company's vendor partner program incentives. CDW employs 8,516, and has appeared on the Fortune 500 list from 2001 to 2007 and every year since 2012. 
23. Synnex
2017 Fortune 500 Rank: 198 (up 14 spots)
CEO: Kevin Murai
Synnex continued its climb up the Fortune 500 ladder, jumping another 14 spots this year after debuting on the list at No. 360 back in 2007. Revenue for the 110,000-person distributor improved 5.4 percent to $14 billion, while profits rose 12.7 percent to $235 million. Synnex intends to pay up to $830 million to purchase Westcon's North American and Latin American operations as it aims to boost its presence in the region. Murai recently told Wall Street analysts that the Synnex and Westcon teams felt "energized" after becoming further acquainted with one another.
22. Xerox
2017 Fortune 500 Rank: 162 (down 12 spots)
CEO: Jeff Jacobson
Xerox dropped from No. 150 to No. 162 as sales fell 8.2 percent to $17.1 billion. The loss for the Norwalk, Conn.-based computer peripherals company worsened by 200.6 percent to $477 million. At the start of 2017, Xerox completed the spinoff of its $6.7 billion business process services division, which was renamed Conduent. The company debuted 29 new printers and multifunction devices as part of the biggest product launch in the company's 110-year history.  Xerox employs 133,600 people, and has been on the Fortune 500 since 1995.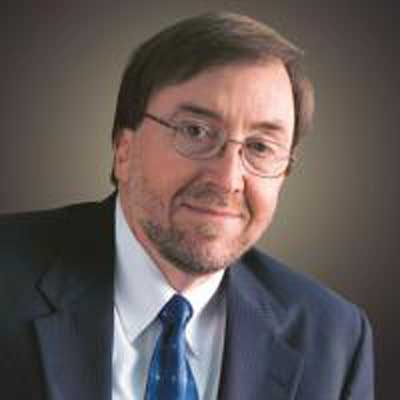 21. CenturyLink
2017 Fortune 500 Rank: 160 (down 1 spot) 
CEO: Glen Post III 
CenturyLink dipped from No. 159 to No. 160 as sales fell 2.4 percent to $17.5 billion. Profits for the Monroe, La.-based telecommunications company decreased 28.7 percent to $626 million. CenturyLink has recently restructured its organization into consumer, enterprise, and IT and managed services groups, as it prepares to close the Level 3 acquisition later this year. The company also rolled out its first tiered channel program and plans to bring third-party vendor products to its channel partner community. The company employs 40,000, and has appeared on the Fortune 500 every year since 2010. 
20. Qualcomm
2017 Fortune 500 Rank: 119 (down 9 spots)
CEO: Steven Mollenkopf
Qualcomm fell from No. 110 to No. 119 as sales fell 6.8 percent in the company's 2016 fiscal year, which ended Sept. 30, to $23.6 billion. Profits for the San Diego-based semiconductor company jumped 8.2 percent to $5.7 billion. Qualcomm's latest processor leverages 10-nanometer technology so that processors can be smaller but more powerful. The company employs 30,500 people, and has been on the Fortune 500 from 1999 to 2001 and every year since 2003.   
19. Arrow Electronics
2017 Fortune 500 Rank: 118 (up 1 spot)
CEO: Mike Long
Arrow may have only risen one spot on Fortune's list, but the Centennial, Colo.-based distributor could be poised to take a major step forward in 2017 after securing more than $350 million in business from channel competitors, CEO Long revealed during a February earnings call. However, on-boarding those new partners will take time, and Arrow likely won't really feel the positive effects until the second half of the year. For 2016, Arrow can boast modest increases in revenue (2.3 percent to $23.8 billion) and profits (5 percent to $522.8 million). The company employs 18,700 people, and has been on the Fortune 500 for 23 years.
18. Avnet
2017 Fortune 500 Rank: 108 (down 6 spots)
CEO: Bill Amelio
Avnet's $2.6 billion sale of its Technology Solutions IT distribution business to Tech Data, which was announced in September and closed in February, highlights the company's efforts to bolster its software-selling prowess as demand for data center hardware fell sharply. The Phoenix-based distributor fell six spots on the Fortune 500 after seeing revenue decrease 6.1 percent to $26.2 billion and profits drop 11.4 percent to $506.5 million. Prior to the Tech Data acquisition announcement, Avnet -- which employs 17,700 people -- created specialized business units around data center, cloud, security, analytics, mobility and education to help accelerate software-driven technology sales.
17. Tech Data
2017 Fortune 500 Rank: 107 (up 1 spot)
CEO: Bob Dutkowsky
A steady presence just outside the Fortune 100 since 2000, Tech Data made a huge move within the IT distribution market when it closed on a $2.6 billion purchase of Avnet's Technology Solutions business in February. The acquisition promises to help the Clearwater, Fla.-based distributor jump into the stronger flash and solid-state storage market, boost its Asia-Pacific presence and increase its overall workforce to 14,000 employees. Tech Data's profits fell 26.6 percent last year to $195.1 million, while revenue dipped 0.5 percent to $26.2 billion. "Our combined teams across the company are not only competing; they are winning in the marketplace," Dutkowsky said on the company's last earnings call.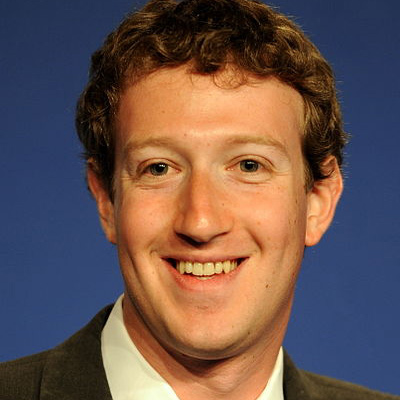 16. Facebook
2017 Fortune 500 Rank: 98 (up 59 spots)
CEO: Mark Zuckerberg
Facebook is among the fastest-growing companies in the world, with sales climbing 54.2 percent to $27.6 billion. The 17,000-employee social media titan is projected to collect an incredible 12 percent of the world's digital-ad revenues this year, and its profits shot up by 177 percent to $10.2 billion. Facebook has made a handful of major investments outside of its namesake social network in the past few years, including virtual reality headset Oculus Rift and the WhatsApp messaging app, and the associated costs have done nothing to slow the company's tremendous growth and momentum.
15. Charter Communications
2017 Fortune 500 Rank: 96 (up 196 spots) 
CEO: Thomas Rutledge
Charter Communications skyrocketed from No. 292 to No. 96 on the Fortune 500 as sales leapfrogged by 197.3 percent to $29 billion. Profits for the Stamford, Conn.-based telecommunications vendor came in at $3.5 billion. Charter quadrupled its footprint and expanded its sales and marketing force through its May 2016 purchase of Time Warner Cable and Bright House Networks. The company also partnered with Comcast on an expansive wireless services agreement that requires one to seek the other's approval for a major transaction with a wireless company. Charter has 91,500 employees, and has appeared on the Fortune 500 since 2001. 
14. Oracle
2017 Fortune 500 Rank: 81 (down 4 spots)
CEOs: Safra Catz and Mark Hurd
While Amazon and Microsoft surge ahead in the cloud arms race, Oracle is trying to play catch-up after focusing much of its strategy around on-premise software. The company's revenue and profit both fell slightly, down 3.1 percent to $37 billion and 10.4 percent to $8.9 billion, respectively, but company leadership remains bullish on the strength of its technology. As co-CEO Mark Hurd told reporters in May, he believes Oracle's applications, platform and infrastructure form a more "complete" stack offering. A company of 136,000 employees, Oracle has remained in the No. 77 to No. 82 range on the Fortune 500 for the last six years.
13. HP Inc. 
2017 Fortune 500 Rank: 61 (down 41 spots)
CEO: Dion Weisler
Since spinning off Hewlett Packard Enterprises as a separate entity, HP Inc. has found itself in a state of flux. The computer products vendor saw revenue decrease 53.3 percent to $48.2 billion, and its profits decrease 45.2 percent to $2.5 billion due primarily to the HPE split. The 49,000-employee, Palo Alto, Calif.-based company, however, experienced what CEO Dion Weisler called a "breakthrough quarter" in May. Both the personal computing and print systems businesses recently saw growth for the first time since 2010.
12. Cisco Systems
2017 Fortune 500 Rank: 60 (down 6 spots) 
CEO: Chuck Robbins
Cisco dropped from No. 54 to No. 60 on the Fortune 500 despite sales inching ahead 0.2 percent in the 2016 fiscal year, which ended July 31, to $49.2 billion. Profits for the San Jose, Calif.-based networking vendor jumped 19.6 percent to $10.7 billion. Cisco has been retooling its business for the cloud era, Fortune said, by simultaneously cutting costs and making 20 acquisitions in two years. Cisco recently purchased an application analytics and software-defined networking firm as it transitions from a hardware-first company to one with software at its core. Cisco has 73,700 employees, and has appeared on the Fortune 500 since 1997.    
11. Hewlett Packard Enterprise
2017 Fortune 500 Rank: 59
CEO: Meg Whitman
Hewlett Packard Enterprise landed at No. 59 in its first year on the Fortune 500 with sales of $50.1 billion in the fiscal year ended Oct. 31. Profits for the Palo Alto, Calif.-based IT services company came in at $3.2 billion. HPE came out of the November 2015 Hewlett-Packard split with B2B businesses that promised high growth rates, Fortune said, and holds high market share in servers, storage, software and networking. HPE has 195,000 employees.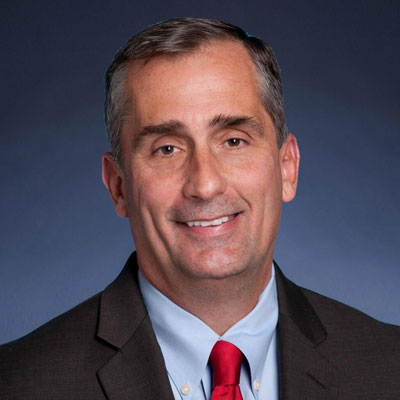 10. Intel
2017 Fortune 500 Rank: 47 (up 4 spots) 
CEO: Brian Krzanich
Intel climbed from No. 51 to No. 47 on the Fortune 500 as sales climbed by 7.3 percent to $59.4 billion. Profits for the Santa Clara, Calif.-based semiconductor vendor fell by 9.7 percent to $10.3 billion. Intel is trying to solidify itself as an Internet of Things supplier, Fortune said, with the company making connected chips for anything from self-driving cars to jet engines. Intel spent 2016 restructuring, launching new products, integrating IoT vendor Altera, and announcing plans to divest its security business, Fortune said. Intel has 106,000 employees, and has appeared on the Fortune 500 since 1995.