by Steven Burke on November 23, 2016, 1:05 pm EST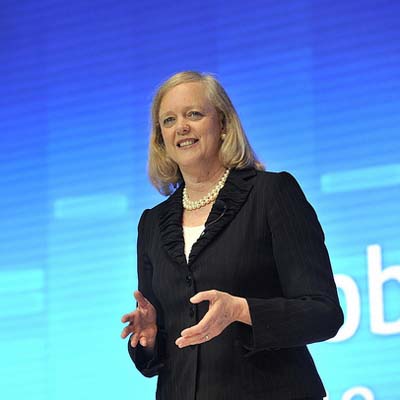 Whitman On The Record
Hewlett Packard Enterprise CEO Meg Whitman spoke with CRN Wednesday morning about competing against Cisco Systems, HPE's  partnership with Cisco rival Arista, server sales execution issues in the channel, and the Starboard Value fund's investment in HPE.
The interview came after Whitman told Wall Street analysts Tuesday that the server powerhouse is poised to make channel changes aimed at shoring up declining industry standard server (ISS) sales.
HPE reported server revenue in its fourth fiscal quarter, ended Oct. 31, was down 7 percent to $3.52 billion, compared with $3.77 billion in sales in the year-ago period.
HPE's overall sales for the quarter were down 7 percent to $12.47 billion, compared with $13.44 billion in the year-ago quarter. The Wall Street consensus for the quarter was $12.8 billion.
HPE reported net earnings in the fourth quarter of $302 million compared with $1.38 billion in the year-ago quarter. Non-GAAP diluted net earnings of 61 cents per share, which include charges, were just above the Wall Street consensus of 60 cents per share.